The Xbox Expansion pass is an analytical podcast dedicated to the goings on of the gaming industry as they impact the Xbox ecosystem. Hosted by Luke Lohr, the InsipidGhost, XEP aims to offer insightful discussions on gaming culture as it pertains to Xbox, Project xCloud, and Xbox Game Pass. Interviews from throughout the industry frequent the show as developers, actors, producers, and analysts share their experiences in gaming.
Episodes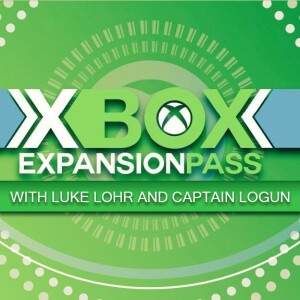 Wednesday Sep 06, 2023
Wednesday Sep 06, 2023
#TMNT #shreddersrevenge #Dimensionshellshock
In this interview Luke Lohr is joined by Yannic Belzil, Narrative Director at Tribute Games to discuss the recently released DLC for Shredder's Revenge: Dimension Shellshock. Yannick discusses the award winning title proper, added content, and the process for bringing so many Teenage Mutant Ninja Turtles Easter Eggs to life. New characters, art, and a survival mode all encompass Dimension Shellshock's content. Enjoy!
XEP has a Patreon! If you enjoy XEP please consider supporting us financially to help us look, sound, and podcast better. 
The Xbox Expansion Pass (XEP) is a podcast dedicated to interpreting the goings on in the world of video games and analyzing how they impact the Xbox ecosystem. Luke Lohr, the InsipidGhost, plays host and discusses various topics throughout the industry. The guests on the show are meant to help gamers expand their knowledge of the gaming industry.
Twitter: InsipidGhost, Instagram: InsipidGhost, Hive: InsipidGhost
Contact: InsipidGhost@gmail.com