The Xbox Expansion pass is an analytical podcast dedicated to the goings on of the gaming industry as they impact the Xbox ecosystem. Hosted by Luke Lohr, the InsipidGhost, XEP aims to offer insightful discussions on gaming culture as it pertains to Xbox, Project xCloud, and Xbox Game Pass. Interviews from throughout the industry frequent the show as developers, actors, producers, and analysts share their experiences in gaming.
Episodes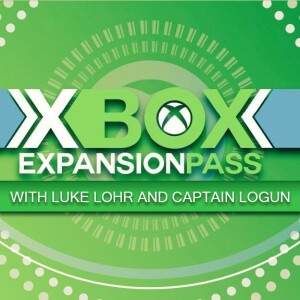 Thursday Aug 24, 2023
Thursday Aug 24, 2023
#TheMakingofKarateka #Interview #DigitalEclipse
In this interview Luke Lohr is by Stephen Frost, Head of Production at Digital Eclipse, who oversees all projects including The Making of Karateka. The two discuss The Making of Karateka's improvements over previous Digital Eclipse project including its entry as the first of the Gold Master Series. Specific to Karateka the two reflect on Jordan Mechner, creator of Karateka and Prince of Persia, and his efforts to craft games in a time where cinematic storytelling was limited by the technology. Enjoy!
XEP has a Patreon! If you enjoy XEP please consider supporting us financially to help us look, sound, and podcast better. 
The Xbox Expansion Pass (XEP) is a podcast dedicated to interpreting the goings on in the world of video games and analyzing how they impact the Xbox ecosystem. Luke Lohr, the InsipidGhost, plays host and discusses various topics throughout the industry. The guests on the show are meant to help gamers expand their knowledge of the gaming industry.
Twitter: InsipidGhost, Instagram: InsipidGhost, Hive: InsipidGhost
Contact: InsipidGhost@gmail.com