The Xbox Expansion pass is an analytical podcast dedicated to the goings on of the gaming industry as they impact the Xbox ecosystem. Hosted by Luke Lohr, the InsipidGhost, XEP aims to offer insightful discussions on gaming culture as it pertains to Xbox, Project xCloud, and Xbox Game Pass. Interviews from throughout the industry frequent the show as developers, actors, producers, and analysts share their experiences in gaming.
Episodes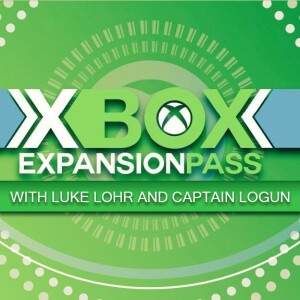 Saturday Aug 26, 2023
Saturday Aug 26, 2023
#ActivisionBlizzard #XboxNews #Gamescom
In episode 192 Luke Lohr and Captain Logun tackle the mountain of news coming out of Gamescom including Series S parody clauses bending and commentary on the wild news of Ubisoft partnering with Xbox to stream Activision games, you heard that right, and we've got review roundups for Armored Core 6 and Immortals of Aveum. It's a packed show and as always we hope you enjoy!
XEP has a Patreon! If you enjoy XEP please consider supporting us financially to help us look, sound, and podcast better. 
The Xbox Expansion Pass (XEP) is a podcast dedicated to interpreting the goings on in the world of video games and analyzing how they impact the Xbox ecosystem. Luke Lohr, the InsipidGhost, plays host and discusses various topics throughout the industry. The guests on the show are meant to help gamers expand their knowledge of the gaming industry.
Twitter: InsipidGhost, Instagram: InsipidGhost, Hive: InsipidGhost
Contact: InsipidGhost@gmail.com
Keelhauled: A Sea of Thieves Podcast
Please consider leaving a review on iTunes or Spotify. It is the best way to support the show. Thank you!