The Xbox Expansion pass is an analytical podcast dedicated to the goings on of the gaming industry as they impact the Xbox ecosystem. Hosted by Luke Lohr, the InsipidGhost, XEP aims to offer insightful discussions on gaming culture as it pertains to Xbox, Project xCloud, and Xbox Game Pass. Interviews from throughout the industry frequent the show as developers, actors, producers, and analysts share their experiences in gaming.
Episodes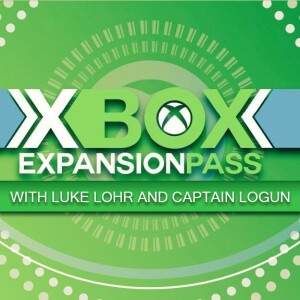 Sunday Jun 19, 2022
Sunday Jun 19, 2022
In episode 136 of the Xbox Expansion Pass we'll recap a few of the bigger announcements from the Capcom Showcase including the news regarding Series S|X upgrades for Resident Evil titles. After that we'll examine the Final Fantasy announcements from Square Enix including  what is and is not coming to Xbox. Finally, we welcome back developers 34BigThings to discuss the launch of their antigravity racer Redout 2.  It's a packed episode and I hope you Enjoy! 
The Xbox Expansion Pass (XEP) is a podcast dedicated to interpreting the goings on in the world of video games and analyzing how they impact the Xbox ecosystem. Luke Lohr, the InsipidGhost, plays host and discusses various topics throughout the industry. The guests on the show are meant to help gamers expand their knowledge of the gaming industry.
Contact: InsipidGhost@gmail.com
Please consider leaving a review on iTunes or Spotify. It is the best way to support the show. Thank you!
0:00 David Bateson Intro
0:30 Welcome
1:09 Words of Kindness
1:55 Housekeeping
3:44 Capcom Showcase
5:53 Resident Evil Village
7:51 Dragon's Dogma 2
9:35 Starfield Scope
10:48 ExoPrimal
12:34 Final Fantasy Xbox
13:48 Ignoring Xbox
18:33 Showcase Reflections & Diablo 4
20:35 Listener Mail
22:30 Xbox Mascot
24:38 Halo Rumors
27:00 A Plague's Tale
28:14 Serious Xbox Games
31:35 Redout 2 Intrerview
33:12 Redout 2's Goals
35:06 Difficulty
38:00 Easier With Sequels
42:11 Ship Customization
45:46 NVRA Racing Inspiration
48:08 Redout 2 Soundtrack
50:15 Dynamic Music
52:40 Accessibilty Options
57:43 Redout Space Assault
1:00:00 No Xbox Game Pass/PS Plus
1:04:47 Outro